Last updated on October 11th, 2023 at 01:54 pm
In our fast-thriving environment, we would like to perform all our tasks with just a mobile phone. Learn how to aid individuals in making an appointment with a doctor, getting a receipt, getting a consultation, and even compensating for such a service with a single click.
Epidemics all over the world force people to stay in quarantine and avoid leaving their homes. Hence, after the lockdown, the demand for telemedicine app like Doctor On-Demand is experiencing a massive surge
According to Statista research, the market for telemedicine applications will be worth $40 billion by the year 2021. So, it's time to start your project as well as discover more about developing telemedicine apps.
This blog is the perfect choice for you if you want to build a telemedicine application like doctor on demand." We'll talk about the main benefits of telemedicine apps, like the best telemedicine solution, as well as the most important parts of such an app.
So, before we jump into how to develop a telemedicine app like doctor on-demand, let's delve a bit more into what telemedicine technology is.
What is Telemedicine Technology?
Telemedicine is an act that provides feasible diagnosis, evaluation, and treatment of patients from remote locations. In other words, patients do not need to be present in the hospital for treatment or diagnosis.
Healthcare professionals can easily provide medical services and remote care to patients by considering solutions such as telemedicine apps for doctors.
The lower expense of smooth operations and medical services has made telehealth an accepted procedure. And this is exactly what encouraged all practitioners to build telemedicine app.
Telemedicine app development company is currently the main focus of healthcare agencies. Moreover, telemedicine has also attracted high attention from doctors, clinics, and patients.
According to MarketWatch, the global telemedicine market is growing and will reach $16.7 billion by the end of 2025.
People working in healthcare sectors are currently well aware of the telemedicine app development process and telemedicine's advantages. Meticulous Research predicts that the international telemedicine market will grow at a 23% CAGR from 2018 to 2023, reaching $12,105.2 million by the end of 2023.
Presently, telemedicine app development is the primary objective of healthcare agencies that seek to provide healthcare services to patients from a distance. Statistic predicted that the size of the telemedicine market would grow to $175.5 billion by the end of 2026 before the epidemic happened.
Now we are going to check out why there is a need to develop a doctor-on-demand app.

Why Need for Doctor On-demand App Development?
Patients who seek urgent treatment have a lower chance of catching a disease because of on-demand medical services. But telemedicine provides a number of other benefits in addition to this one.
Better Healthcare Access
Individuals no longer need to drive far to get neighbourhood healthcare services if they live in rural or remote places. They may get expert medical treatment and visit a doctor without ever leaving their homes due to telemedicine programs.
Giving Immediate Medical Attention
Telemedicine was originally created to help underprivileged populations. Nowadays, on-demand doctor apps help by giving medical services to individuals with serious problems who simply cannot wait the usual 24 days (in the USA) to see their physicians and must instead attend emergency rooms.
Less Frequent Hospital Readmissions
Hospital readmission rates and the proportion of patients who return to the hospital after their initial stay are two indicators of the effectiveness or failure of the medical system.
For instance, the typical readmission rate in the US is 20%. Apps for telemedicine help patients figure out what's wrong with them and get treatment right away without having to go back to the hospital.
Time and Money Savings
Apps for telemedicine can bring healthcare services to your door, saving patients' time traveling to hospitals. On the other hand, medical professionals may manage more patients remotely as well as create a more flexible work schedule.
It is a crucial perk since, in general, doctors lament having a bad work-life balance.
There is Less Paperwork
The conventional healthcare system may appear to still need more paperwork, which has an impact on productivity and reduces the effectiveness of medical services.
Also, telemedicine apps use the cloud to store and keep track of patient information like prescriptions, visit histories, and recommendations.
Permitting Centralized Access to Electronic Medical Records
Applications for telemedicine make precise and thorough health information accessible from any place. All of a patient's previous medical data may be quickly made accessible when they choose a different clinic.
Most importantly, the system can predict possible health risks and figure out how the patient is doing in light of those risks.
Competitive Advantages
According to surveys, roughly 70% of patients would choose virtual visits over phone conversations, and 77% would rather communicate with their doctors over messengers.
Doctor on Demand and other telemedicine programs give hospitals special competitive advantages by meeting all of their users' needs.
Persuading and Keeping Customers
Patients may now quickly make their appointments and visit the doctors or clinics they have previously liked speaking with by searching the directories of registered medical professionals. Telemedicine is a valuable tool that clinics may use to keep their operations running efficiently.
Spreading the Choice of Healthcare Providers
The telemedicine app expands the patient's medical service options far beyond their physical location. These apps could collect information about doctors and clinics that offer remote consultations and give users a choice of what to do.
A telemedicine app development company is now handling several applications in fields like cardiology and psychiatrists and helping medical personnel do pre- and post-surgical evaluations. Clinics benefit from on-demand doctor apps because they keep things going, save money, and keep up with healthcare standards.
Types of Telemedicine Apps
If you have made up your mind to build a telemedicine app like Doctor on Demand, you first need to decide the sort of services that could be delivered remotely.
Setting up the kind of telemedicine apps and websites that match the clinical work domain and are allowed to provide the telemedicine services that you offer.
Store And Forward Telemedicine Apps
It is moderately feasible to use telemedicine app development services without video conferencing techniques in dermatology and other sectors. The patient must record a video or an image and send it to the doctor.
It becomes possible for the doctors to adequately assess it without making any physical visits to the patient. It aids in developing services more convenient for doctors.
This service is reasonably priced for patients. It differs slightly from developing a telemedicine app, such as the Doctor on Demand app, and is used by many healthcare providers in developing countries.
Interactive Telemedicine Apps
The services require video calls and phone calls for consultations. These services serve at their best when they are considered in some sort of situation in which there is no need to make close liaison in a rapid way, such as:
Monitor the check-ups after the patients get discharged from a major illness.
Mental health cures and neuropsychology
Pharmaceutical Guidance
Remote nursing discussions
Post-injury rehabilitation actions
A medical specialist might be able to visit a patient at home, and this feature could also be used to solve health problems through video calls.
IoT-Based Telemedicine Apps
IoT is a highly preferable technology, whether it is related to designing a contemporary home or assessing a patient remotely. Keep in mind that making these "doctor-on-demand" apps will cost more than making traditional telemedicine apps.
There are new devices that assist and monitor blood pressure, heart rate, sugar level, and different clinical factors. The acquired data could be synchronized with the applications and automatically become a part of the patients' physical medical records. Physicians can keep track of a patient's medical history.
Examples of Doctor On-demand Apps
The telemedicine app sector is facing a period of development. But you have a chance to combine the effective strategies of your current rivals in order to create the finest doctor-on-demand program to date. Let's check out what these are:
Doctor On Demand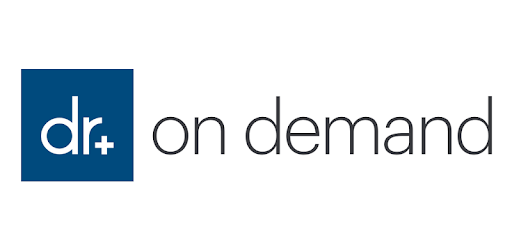 More than 1400 US doctors who are certified to practice medicine provide their consultations via this extensive healthcare system. Regardless of usual features like payment processing, video meetings, and in-app messaging, this app has a search feature.
It aids users in addressing the right specialist, provides cloud storage for keeping the patient's record, and provides a map on which users can locate nearby pharmacies.
By using the telemedicine app, you can consult healthcare experts with or without insurance. Providers can also treat a wide range of illnesses, including those that are long-term or have to do with mental health, and they can offer both protection and urgent care.
ZocDoc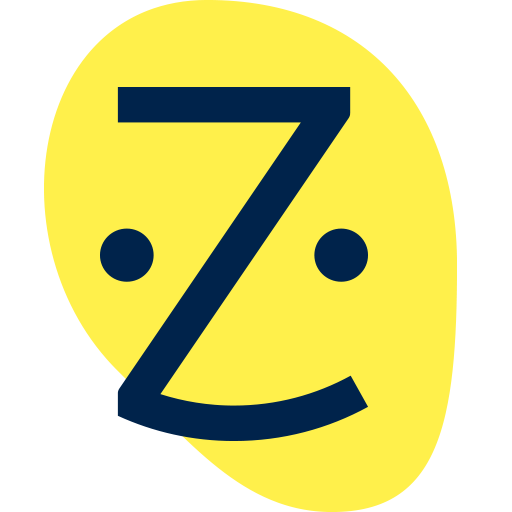 Another mobile telemedicine app that provides remote medical treatment to approximately 6 million patients in the United States The platform permits you to book either an online meeting or a live meeting in a local office.
In this case, the doctor-on-demand app has a map that helps customers find the right doctors, as well as options for scheduling and sending reminders for appointments.
ZocDoc also makes it easier to check your insurance, so you can easily find out if the doctor you want to see accepts your plan.
HealthTap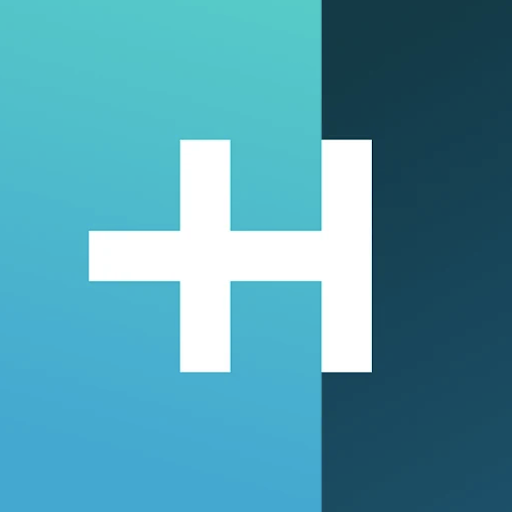 It is an iOS and Android health application. The software has created a message system, a money transaction security module, and methods for planning and conducting video consults. Children, seniors, and both men and women can get professional medical advice about a wider range of issues through this platform.
Besides the standard care, you can get a consultation regarding your lifestyle to prevent health concerns, treat chronic situations, and even plan for a trip with travel-associated counseling. HealthTap is accessible in both desktop and mobile versions.
To develop a similar app, you can consult with a healthcare app development company.
LiveHealth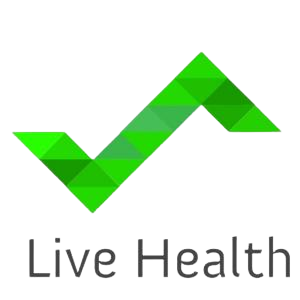 It is another telemedicine app available on your smartphone, tablet, or desktop. The app lets you look at the profiles of possible healthcare providers and connect with the one you choose within 10 minutes.
Your physicians will consult with you about a general health concern, allergy issues, or mental health appeal and outline an individual cure idea. This plan and the general doctor's notes and suggestions will be accessible to you after the appointment.
Even though the service includes video chat, doctors can send your prescriptions to the closest pharmacy.
Lemonaid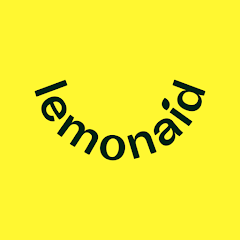 It is another highly competitive telemedicine app that provides 100% online in-app healthcare sessions through video chat or phone calls. Moreover, this on-demand doctor app works like Uber for doctors. It indicates that you can get a prescription from a physician after scheduling online and checking your medication delivery status.
The platform is recognized for its user-friendliness, and it also demonstrates an exhaustive FAQ section regarding its specific conditions and services. As for health concerns, this app provider deals both with general health queries and more explicit ones like mental health and skin concerns.
The platform also makes it easier to get tested both at home and in labs, depending on your request.
Top Features of Telemedicine App like Doctor On-Demand
If you want to develop telemedicine app like Doctor on Demand, you should talk to a reputable mobile app development company. When talking about the most important parts of these apps, we can divide them into two groups: the doctor and the patient.
Telemedicine App Features for Patients
Search for experts: A geolocation tool helps the user or patient find a medical expert and book an appointment with one.
Registration or login: The telemedicine app, like other on-demand apps, considers some login features for users. Here, the registration form takes into account the patient's health situation, as well as their age and insurance information.
Conferencing or video calls: Remote patients can use this feature to connect to doctors and develop live, real-time interactions with them. However, protecting your app against data breaches is necessary. Third-party APIs that are ready to use can help keep your app secure.
Make an Appointment: Users can address the list of doctors and view their profiles. They can select doctors according to their accessibility and their field of specialization.
Reviews: Patients can also provide feedback to doctors after consulting with them and receiving medical care. They can also demonstrate their experience by being supportive of other users.
Payment Gateway Integration: Patients can pay securely by using secure payment gateway integration. Patients can also pay before or after the online discussion.
Telemedicine App Features for Doctors
In-app Chat or Message
This feature makes it convenient for patients to send messages and share their data, such as reports and prescriptions. Growing technology can take telemedicine app development to a new stage.
However, because these data contain sensitive information about patients, the feature must have additional security. The combination of features and development time are two major factors for evaluating the cost of a telemedicine app.
It is recommended to develop a strategy before deciding on telemedicine app development.
Manage Appointments
After choosing the doctors, the patients can schedule an appointment via a telemedicine app. They can also provide brief information associated with their health conditions and attach medical records as well.
This app handles scheduling and communicates with existing medical professionals. Now, the doctor can get the appointment and fill their schedules accordingly.
Admin Panel Features
Only telemedicine app administrators are permitted access to the admin panel, which must take into account the following features:
Dashboard: It will give you an outline of total users, daily registrations, and total doctors. It will demonstrate progress with a chart. You can hire Android app developers for dashboard management.
Login: An administrator can use a valid ID and password to get into their account.
Get Reports: Admin can download all of the report information and get Excel and PDF files that are easy to open and share.
Manage User/Doctor: The administrator has the ability to consider, edit, and delete any type of user. They can view, search, and handle basic operations.
Notifications Management: By using this technique, both doctors and patients can rapidly get automatic updates. They can easily access policy updates, relevant dates, and promotional deals. One can categorize individuals according to their geography, actions, and other factors. It can aid in more personalized alerts.
Manage Schedule: The admin can access all the scheduled appointments and make necessary modifications.
Analytics: You can always comprehend what's going on with the app. It is accessible via Insights in the admin panel. From a sales and brand viewpoint, the number of users who have installed the application It also considers the users that have joined the initiatives.
Solutions must take into account how a patient's symptoms, location, and other factors related to the front end of an on-demand doctor could match them with a doctor.
You may choose the features you wish to add to your product by visualizing a user path. For example, in Doctor on Demand app development, the patient journey starts with a consideration of the symptoms, but in other apps, it may start with finding the closest doctors.
Let's talk about: How does a smartphone app for doctors-on-demand work?
How Does the On-demand Mobile App Work for Doctor Patient?
Each telemedicine app has an almost identical working procedure. The usual doctor-on-demand apps act like this:
A patient log into the system, makes an account, and describes their symptoms in order to think about seeing a doctor.
The app finds the feasible, nearest medical experts according to the user's health condition.
After choosing a doctor, a patient can use the app's built-in scheduler to set up a video call with that doctor.
During a video consultation, a doctor can talk to the patient, ask about health problems, suggest treatments, order lab tests, and so on.
When the video consultation is over, the patient pays for the healthcare services using the built-in payment integration and gets a receipt with the medications prescribed and the doctor's suggestions.
How to Make Money From Telemedicine App
Let's evaluate how telemedicine app like Doctor on-Demand are evolving. There is no membership fee necessary. Additionally, it does not offer any paid accounts. Every feature has been there from the beginning.
So how does it generate revenue? Each time a patient uses the app for a session, a 25% fee is deducted from their account. The length and degree of specialization of the visits affected the cost.
Psychiatrist: The first appointment lasts 45 minutes and costs $229; future consultations last 15 minutes and cost $99 each.
For a 25-minute appointment with a psychiatrist, the charge is $79; for a 50-minute consultation, it is $119.
A doctor's appointment lasts 15 minutes and costs $75
However, a transaction fee is not the sole source of income for a doctor on demand. This might provide its software as a service, making it available for more medical advancements.
Customers of SaaS are charged by Doctor on Demand app development company for things like the per-provider price. Companies that use the Doctor's on-demand software pay each employee on a monthly basis.
If a corporation employs 100,000 people, the monthly price would be $1, making the yearly cost $1.2 million.
Other methods for making money off of your telemedicine app include the following:
Patients and doctors both pay monthly fees- To use the software in this technique, both doctors and patients must pay a monthly charge. Myca Nutrition is thinking about this approach. The company also franchises its system outside of the United States.
patient membership for one year- This monetization strategy is being considered by the Arizona telemedicine program. Customers of the company pay a yearly fee as well as fees for each service they use.
A cost per minute- In such circumstances, a patient pays for each month of expert consultation. The Norwegian Telenor Group is the owner of the telemedicine program, which costs US $0.08 per minute for a phone consult with a doctor.
Why shouldn't we visit another market if your local one is populated? It relates to SkyHealth's operation. In the USA, there was a non-governmental organization called SkyHealth. For about $3,000, the firm offers health organizations its franchise.
Things to Consider While Creating A Telemedicine App Like Doctor On-demand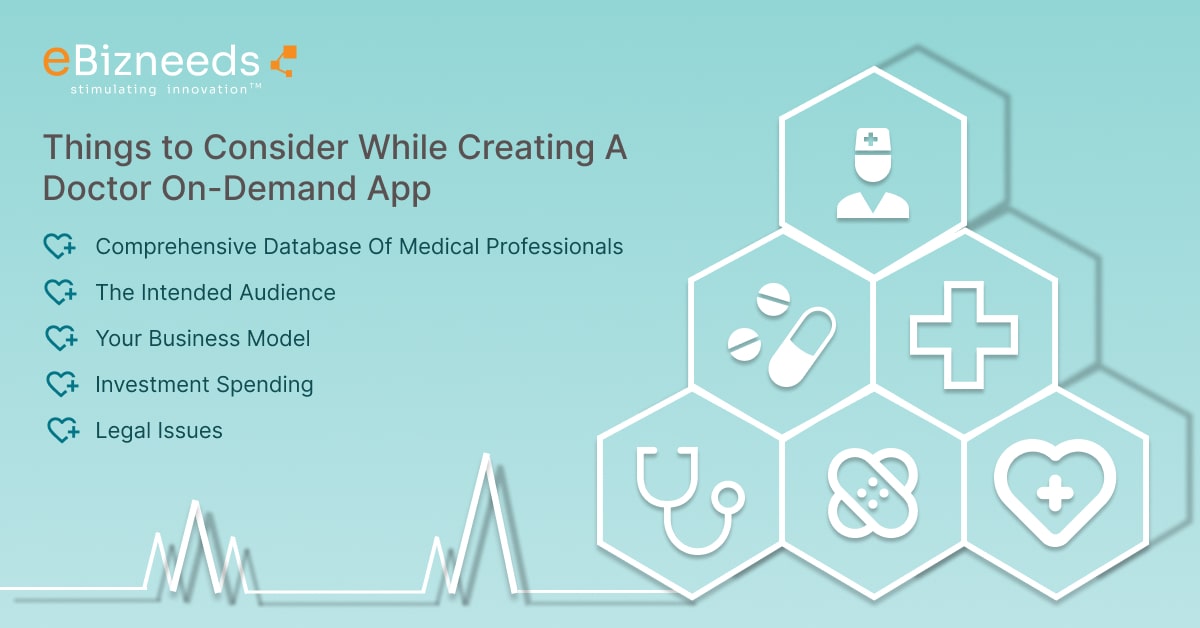 Only focusing on features is insufficient if you want to understand how to create a telemedicine app. Let's look at some other components you must have if you want to create a telemedicine app like doctor on-demand.
Comprehensive Database Of Medical Professionals
Telemedicine apps like doctor on-demand can't be developed without a database of good doctors. You should only consider certified medical professionals. This way, your doctor-on-demand app will know that all of them can be relied on for medical help.
You should seek the advice of a telemedicine app development company that specializes in app coverage in order to create this database. The contact details of doctors, dentists, and hospitals, as well as other healthcare professionals in that area, are available in commercial marketing databases. Incorporate them into the doctor's accounts and invite them to download your app.
The verification of licenses is another crucial component. Make sure that physicians may only sign up for your application after uploading a certified copy of their degree and license. You could devise a method of verification that checks the doctor's license number.
The Intended Audience
Know your target audience before you start developing a telemedicine app. Who will be the audience you're aiming for? What are their social standing, demography, and income? Are you going to be able to outsell other applications in this market, or are you going to be able to meet an unmet need?
Your Business Model
How will your "Doctor on Demand" style telemedicine app make money? Here, we've spoken about a few ways that online medical applications might make money.
Featured listing: To be included in your app, the doctor must pay a fee.
Commission-based: The app will receive a fee for each transaction between a patient and a doctor.
In-app advertising: With this model, the app makes money by promoting the services that the healthcare industry offers.
Membership: For a monthly or yearly fee, users may access the site. Hospitals pay a fee for each employee who uses the software as a service.
Every-minute cost: This service also charges users a price per minute of phone or video consultation.
The kind of user interface you create for your telemedicine software, like Doctor on Demand, will depend on the revenue model you choose. Finally, you must evaluate the client journey.
Investment Spending
Costs are taken into account while creating healthcare solutions and applications. You should make sure your finances are sound enough to enable investing in the creation of telemedicine apps.
The choice of IT partners is undoubtedly important when creating applications for doctors-on-demand. The features of the app, the development technology stack, the timetable, and the prices will all depend on how well this relationship works.
Your app will be future-ready and include cutting-edge technologies like blockchain, virtual reality, and 5G if you hire on-demand app developers.
Legal Issues
Healthcare has proven to be a highly regulated industry. So, if you want to compete in the market for telemedicine apps, your solution must be fully compatible with all certificates and laws, such as HIPAA in the US and GDPR in the UK.
How to Develop A Telemedicine App Like Doctor On-Demand?
Here is a guide that considers the steps for developing a telemedicine app like Doctor on-Demand.
Step 1: Evaluate Your App Idea
To develop an outstanding app that can meet the needs of both patients and doctors, you have to assess your idea's feasibility. You need to consider some studies and try to address the pain points of patients, doctors, and healthcare service providers.
Step 2: Hire Dedicated Developers For Quotations
You can make a good telemedicine app if you talk to the development team clearly and give them as many details as you can about your app.
Step 3: Create The Project Opportunity For The MVP Of A Telemedicine Platform
You should make a project description and sign an NDA. For the MVP of a project, the business analyst and project manager would show a list of app features and build prototypes and mock-ups for the project.
Step 4: Enter The Development Phase
After planning the MVP project scope, you need to categorize the app features into small user stories that are easy to implement. Then, start to develop the code, assess it, and also conduct the error-fixing occurrence.
Step 5: Approve The Application's Demonstration
When the MVP for an app is ready, the development team will show it in the project demonstration. When you're happy with the results, the team will put the project's minimum viable product (MVP) on the app marketplace and start adding more advanced features.
Step 6: Submit Your App to App Stores
After implementing all app features from the project scoping, the team would track the product demonstration and offer project-related guidelines for your app, including integrating designs and providing access to the app stores, mock-ups, and databases.
Finally, your telemedicine app, like Doctor on Demand, will consider all the existing features on the app marketplace when it is developed to deal with more users.

How Much Does A Telemedicine App Cost?
It is essential for assessing the cost of a telemedicine platform and choosing the budget to promote and distribute the app. The cost of a telemedicine app is determined by its development strategy, required functionality features, platforms, the development vendor selected, and other aspects.
Here, we've talked about some of the most important things that affect how much it costs to make a telemedicine app:
The app development tools, platform, and other factors applied in your app development affect the cost of developing a telemedicine app like Doctor on-Demand.
The on-demand app development company that you hire for app design and development
Whether you require an MVP or a developed app, it would consider the fundamental features with a single design that would handle the business.
The value of your app is directly linked to its difficulty and features. Therefore, if you wish to create a full-fledged app, you should have a valuable budget.
Challenges in Telemedicine App Development
The key challenges to developing a telemedicine app like Doctor on-Demand include:
UI/UX Application
The navigation, logic, and layout should be developed as per the target user's needs. But the user interface and user experience of a doctor's app will be different from those of a patient's app, which will be based on the needs of the patient.
Choosing and Employing Procedures for Trustworthy Telemedicine App Developers
After evaluating how to build a telemedicine app, you need to find a dependable on-demand app development company. Depending on your financial competency, targets, and business needs, you can either address an outsourcing company that has expertise in telemedicine app development or use an in-house app developer.
Backend Framework
In the context of performance, you can assimilate some public third-party services into a telemedicine app. You do not need to forget to research their documentation and then link to the system upfront.
Security
Telemedicine apps should ensure high security for medical records, specifically personal details. When storing, exchanging, and using this kind of information, it's important to take every necessary safety measure.
Moreover, you must use multi-factor authentication or biometric identification. It is expected to incorporate top-notch encryption protocols for data interchange.
HIPAA Compliance
Telemedicine app development should include regulatory norms. Apps handling patient data should be HIPAA-compliant. Here, you can make your mobile app more HIPAA-compliant.
Tech Stack to Develop a Custom Telemedicine App like Doctor On-demand
Type of technology

Our stack

Description

Frontend Framework:
React Native and React
React and React Native are technologies that effectively reduce development struggles. It helps improve the team faster.

React apps enable quicker and more inclined work.They also necessitate less reliance on machine memory.

Backend Framework:
Laravel
Laravel is a popular PHP framework with a strong environment and a lot of built-in integrations.

The main benefit is that it automates tasks that people do every day, such as authentication, routing, caching, and sessions.

Payments:
PayPal,  Stripe
Distinct payment gateways provide diverse terms of cooperation. Therefore, this choice has relied on specific needs for a product. For instance, PayPal doesn't support some nations.

Database:
Hbase, MongoDB, Postgres, Cassandra
Likewise, the payment gateways, the selection of environment, and the database have relied on specific needs for the product. Since each of these techniques offers its own advantages for a specific case,
Cloud Environment:
Google Cloud or AWS
Push Notifications and Phone or SMS Verification:
Twilio
It is a development-driven technique for communication. Software teams apply APIs to include capabilities such as video, voice, and messaging. This makes it possible for your startup or business to offer the best experience for customers.
Closure
Healthcare is a growing sector that will be developing rapidly in the long term. Moreover, telemedicine app development services would be the main tech advancement in this sector.
If you are looking to invest in such a concept or have an idea for developing a telemedicine app like a doctor on-demand, consult our experts. They would certainly monitor you through all the procedures.

FAQs On Telemedicine App Development
Which are the best telemedicine apps on the market?
There are different telemedicine apps in the marketplace, but the most highly recognized are Doctor on Demand, American Well, Medici, MDLIVE, and Babylon.
How do telemedicine apps make money?
There are different ways in which telemedicine apps make money, such as through monthly fees, transaction fees, a per-minute charge, and annual membership.
How much money is required to build a telemedicine app?
The cost to develop a telemedicine app depends on diverse factors, such as the country of the development team, the number of features, quality assurance, and the number of development platforms. To understand the exact cost, send us your requirements.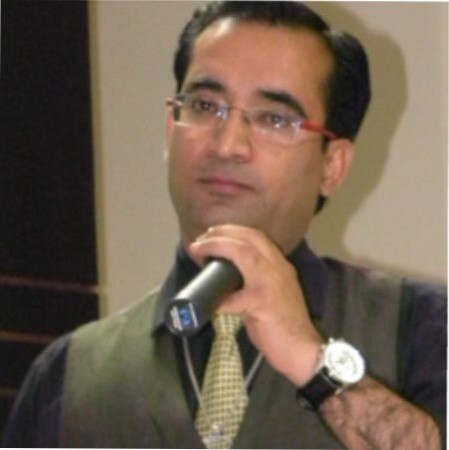 Naveen Khanna is the CEO of eBizneeds, a company renowned for its bespoke web and mobile app development. By delivering high-end modern solutions all over the globe, Naveen takes pleasure in sharing his rich experiences and views on emerging technological trends. He has worked in many domains, from education, entertainment, banking, manufacturing, healthcare, and real estate, sharing rich experience in delivering innovative solutions.